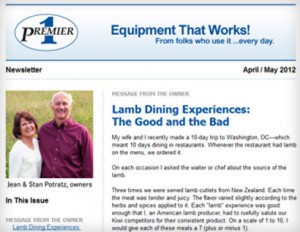 Lamb Dining Experiences:
The Good and the Bad – by Stan Potratz
My wife and I recently made a 10-day trip to Washington, DC—which meant 10 days dining in restaurants. Whenever the restaurant had lamb on the menu, we ordered it.
On each occasion I asked the waiter or chef about the source of the lamb.