You can now find BORDER SPRINGS FARM Grass-Fed Certified Naturally Grown Lamb at local farmers markets, fine restaurants and natural food stores up and down the eastern seaboard states and beyond. If you would like Border Springs Farm Lamb to be served at your local restaurant, please call us at 276.952.5485 and we will contact the chef.
Of course, you may always order your grass-fed lamb direct from the farm.
——–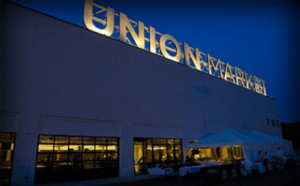 Currently open Wednesday through Sunday, Union Market is where the public can go and discover a pleasant array of specialty food purveyors and artisans, all under one historic roof.
This renovated 47,000-square-foot warehouse on Fifth Street NE in the Capitol city is the perfect place to spend an afternoon for a delightful and eclectic shopping experience. Click here to read more…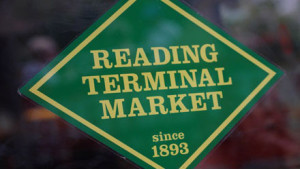 Border Springs Farm is proud to be part of a Reading Terminal Market, a unique and historic farmers market in Center City Philadelphia. Here you can find an exciting selection of meats, poultry, seafood, baked goods, produce, flowers, ethnic foods, cookware and eclectic restaurants.
Click here to read more…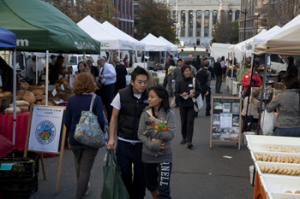 Border Springs is now bringing our pastured raised lamb products direct to downtown DC. Located in the bustling east end neighborhood of downtown Washington, DC, the FRESHFARM Market at Penn Quarter is just blocks from the National Archives, the Verizon Center and the National Portrait Gallery. Click here to read more…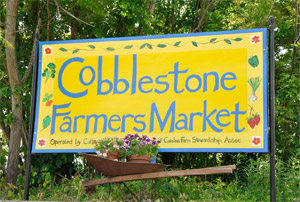 Check us out in Winston-Salem, NC! Border Springs is proud to participate in Cobblestone Farmers Market's mission to Increase access to fresh, sustainably grown food to all and help build the local food economy. We'll be featuring many cuts for the grill including loin chops, boneless legs, ground, and our new line of artisan sausages. Come taste it for yourself! Click here to read more…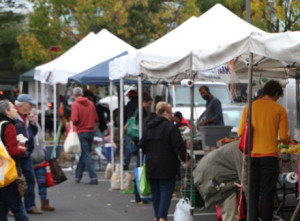 Border Springs is now available in Rockville, Maryland at the Pike Central Farm Market.Pike Central Farm Market is a new generation farm market. They offer a wide variety of heritage and organic produce, grass fed meat, free range poultry and eggs, locally made artisanal cheeses, breads, pastries, plants, flowers, and an delicious assortment of prepared foods.
Click here to read more…